Home of the Bodywork for Dogs and Intuitive Touch® with Horses videos,
by Lynn Vaughan and Deborah Jones, LMT's.
These instructional videos offer unique fusions of dog and horse massage,
acupressure and awareness techniques.
Coauthors Lynn Vaughan and Deborah Jones are Licensed Massage Therapists and former Veterinary Technicians
in integrative veterinary practices. They combine their many decades of intuitive touch and teaching experience...
and a life-long kinship with animals.
Featured on the Martha Stewart Living Television Show
and Dr. Marty Goldstein's SiriusXM Radio Show, in
Bark Magazine, Whole Dog Journal, Animal Wellness Magazine,
Natural Horse, Body & Soul Magazine, among many others!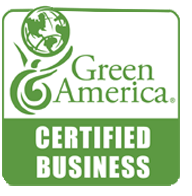 Animals Healing continues the cycle
of giving by donating a portion of our
proceeds to animal welfare organizations.
Also...think "gifts"! Our products will feel good, and do good, to give and receive!
Animals Healing's mission is to educate and empower people to explore the mutual
healing between animals, people and the environment.